Director Angus MacQueen
Producer Sue Summers
Finestripe productions & Ronachan Films for BBC2
Filming in Burma, The Netherlands and UK
Once again, Angus manages to give me another great adventure. This time flying in to Burma to interview Aung San Suu Kyi at her home where she spent many years under house arrest. We had no official permissions to film her and as usual the levels of paranoia were running high with stories of hotel rooms being bugged and the feeling of always being watched by the authorities.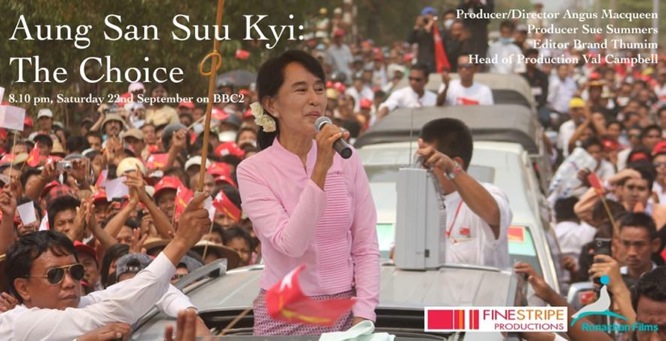 The interview went well and Aung San Suu Kyi was as impressive as I had hoped. As well as being serene and composed, she was friendly with a good sense of humour, spoke openly and honestly and displayed a steely conviction in her beliefs. Our greatest fear of being picked up by the police and having our rushes confiscated was never realised. Apart from meeting The Lady we were lucky enough to travel around the country, meet some wonderful people, see some amazing sites, with the whole experience being very positive. I am keen to return and would recommend anybody to visit the country.